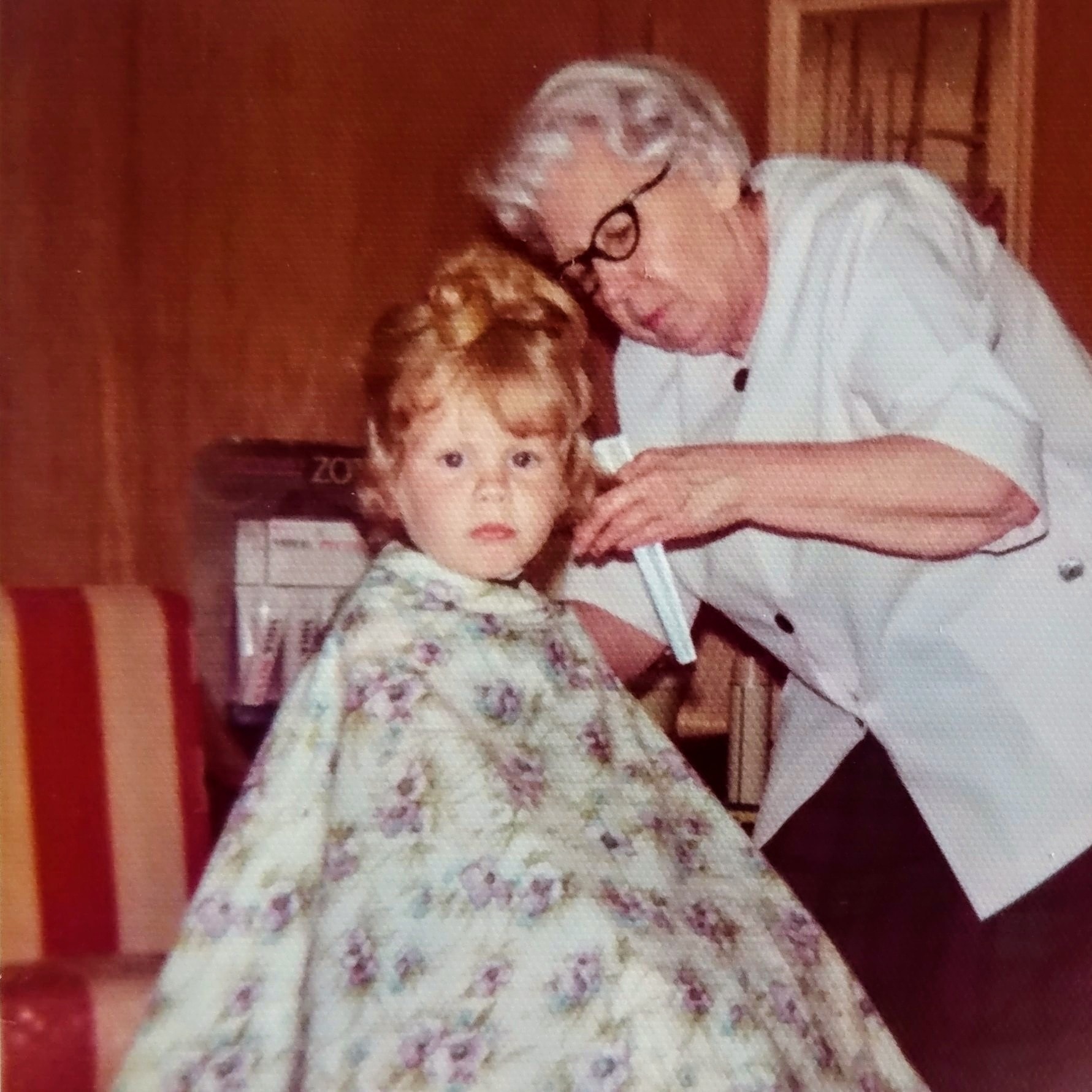 Painting rock stars and pop culture icons in the early 21st century puts an artist in a lineage tracing back much further than Andy Warhol's obsessions with celebrities.
Consider that none of the painters of saints in cathedrals during the High Renaissance personally knew any of the holy people they were depicting. Once a figure has been immortalized in popular culture today, they carry the aura of immortality and familiarity that a saint did long ago.
When Leanne Davies renders a figure from popular culture she is delivering both an icon and a mirage to the viewer. Celebrity itself is filled with many empty promises, but a portrait by this artist delivers the magic from afar.
In an era glutted by photography, to see a true star re-imagined in paint is outside of the ordinary. These homages are a chance to possess a singular vision, or as the old testament might call it, a graven image.
When we know their familiar face, it is amplified by the surreal situation in which Davies has placed them. When we don't recognize the subject of the portrait, the artistry present carries the work as strong, stylized portraiture, be it a cat, a friend of the artist's, or a rock star we just haven't heard yet.
The portraiture here is an embrace of the fantastic for starters, inevitably graduating to idol worship as we fall under the spell of either the picture's subject or the artistry of Leanne Davies.
— Mat Gleason
Born in Victoria, B.C. on the west coast of Canada, Leanne moved to Toronto in 1993 to pursue a visual arts degree at York University (BFA 96). In addition to her artwork she has performed as a drummer in Toronto's indie rock music scene for almost 20 years. In 2009-2010 she lived and worked in Paris, sharing a workspace at the legendary Les Frigos, a former railway hangar converted to artist studios. She has participated in artist residencies in Marnay-sur-Seine, France and Vermont in the U.S. and her work has been shown in the Netherlands, France, the U.S. and Canada.