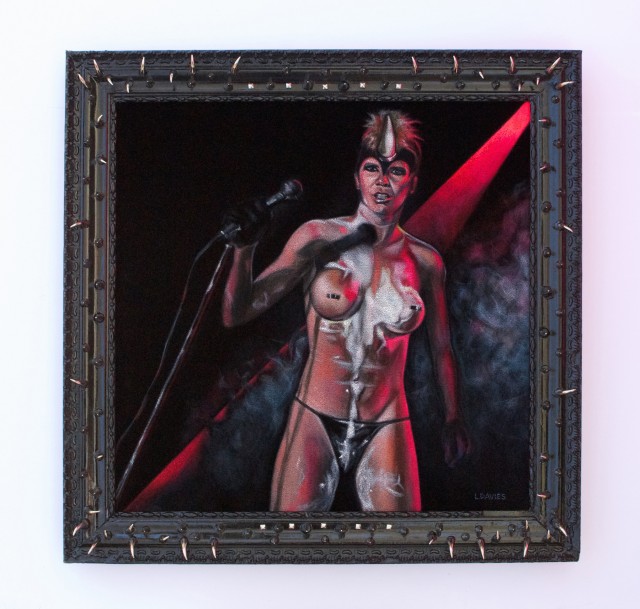 Black Velvet Punks: Pistols to Plasmatics
For the months of June and July my black velvet painting of Wendy O Williams will be on display at the Velveteria in Los Angeles, the world's only museum dedicated to black velvet painting!
Posers Get Lost!
16″ x 16″, acrylic on velvet.
Recycled custom frame.